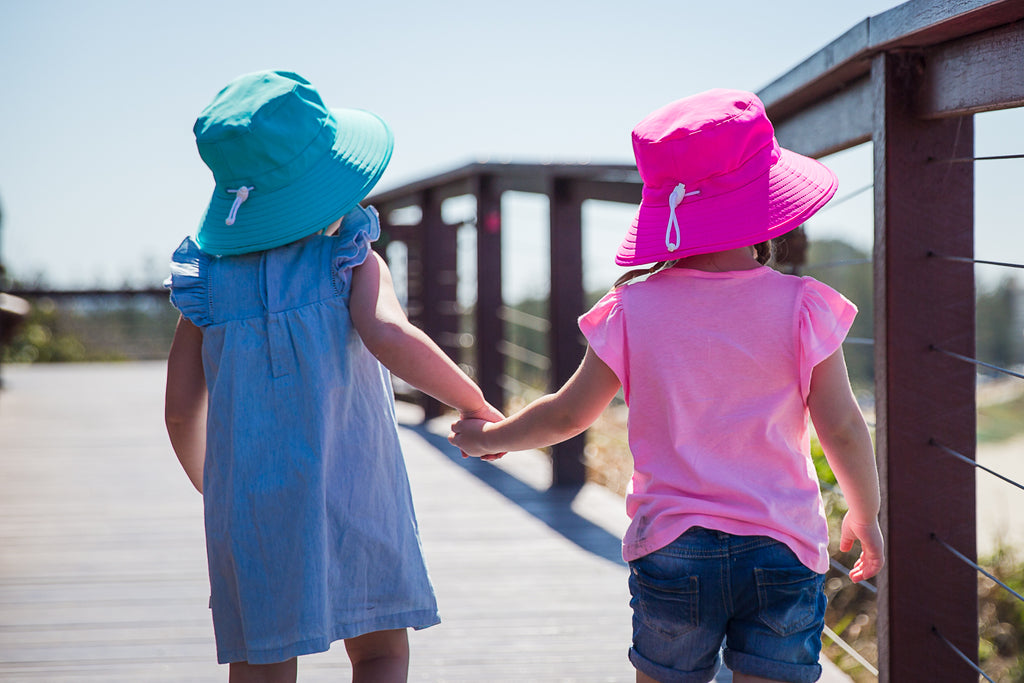 There's a War on Waste and we are joining the Fight!

Australia has been affected recently by China's decision to stop accepting our recycling, mostly because we don't sort our waste properly. Many Council's across the country don't know what to do with the recycling they collect from their communities. The Ipswich City Council recently decided to just bury all of its recycling as it was becoming too costly to recycle.
The ABC's War on Waste recently highlighted that as a country, we generate 53 mega tonnes of waste each year and we are ranked the 5th worst nation for generating municipal waste in the world. These are alarming statistics, that's for sure!
Now we aren't perfect at Little Georgie and we know there is so much more that we can do to reduce our waste. Nevertheless, we have joined the war on waste.
You are probably scratching your head wondering how a kids hat brand can join a war on waste. Don't worry, we thought exactly the same thing when we started down this path. As a business, we want to do more than just create amazing kids sun hats. We want to play a part in providing a better future for the next generation.
So What are we Doing About it?
We have partnered with an amazing program that collects abandoned fishing nets and other plastic waste from the ocean. Teams of volunteer divers, sailors and fisherman donate their time to rid our oceans of these synthetic nets and plastics. 
Once these harmful ghost nets are removed for the oceans, they are then converted into a 100% sustainably regenerated nylon elastane fabric. This fabric is then used to make our baby and toddler hats that are so comfortable to wear and perfect for any little adventurer.
We are just a small a small fish in this big ocean but we are always looking to improve on the things that we do as individuals, and also as a small business. In the next few years, we hope to make a complete change to the kids hats we provide and to the way we operate as a small business.
We would love for you to join us along this journey and help us with our war on waste. If you love what we do and our kids hats, we would love for you to spread the word, tag or share us on social media.